The holy trinity of mobile devices
Mobile phone (aka cell phone), tablet and laptop are irreplaceable gadgets for the masses in modern times. These gadgets were prophesied to staggering detail by the fathers of SciFi – Isaac Asimov, Arthur C. Clarke, Stanislaw Lem and others. Whether or not they need them, everyday users will still buy, own and carry them around. Sometimes, it is just a hype to own the latest model.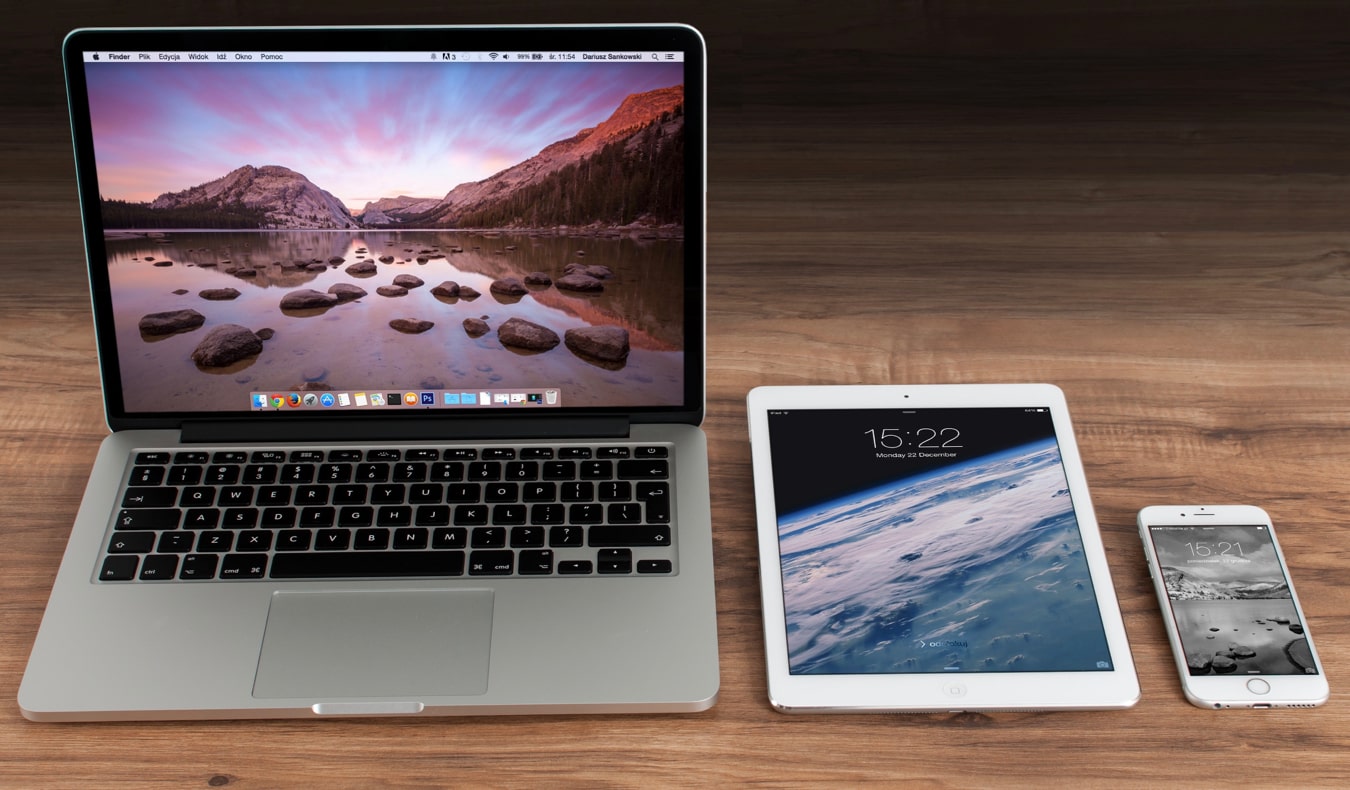 The combo may change – cellphone and laptop, cellphone and tablet or all three. Brands don't matter – Apple, Samsung, Huawei, Microsoft or a blend of various. It is likely you can do all the work, stay productive and entertain yourself with these three gadgets. As long as there's electricity and WiFi. Unless, you need heavy computing power and Arctic grade cooling.
Let us challenge ourselves, though. How sustainable is it to own several gadgets only to replace them every 12-18 months? Think about the production, supply chain and recycling of so much plastic waste. Add their packaging and accessories.
Do we really need all three?
A little bit of history
We can go all the way back to the days of the first personal computers – Altair, Apple II, IBM PC and others. But, the history of handheld, mobile devices probably starts with the first cell phones. Workaholics used to take work home back in the day. With cell phones, they started carrying it everywhere the signal could reach.
Idea of portable personal computers emerged almost simultaneously with desktop computers. However, they became truly practical from the early 2000s. That's when businesses around the world started issuing the so-called "laptop" computers. As the name suggests, you could put it on your lap. Again, anywhere, everywhere.
It wasn't enough, though. We had to stay connected. Laptops were good, but still too bulky to easily carry them around. Back then, WiFi was not available everywhere either. What about all the e-mails?! That magical thing synonymous with work, staying busy, committed and efficient.
Blackberry – a brand that is little known today was the go-to mobile business device for an entire generation in the first decade of the millennium. Then came the PDAs introducing stylus and touch screen. Steve Jobs closed the show with the most revolutionary thing – iPhone. The latter has created a whole new genre of mobile devices known as smart phones.
Then, who's the tablet? Ironically, it was, once again, Apple that made tablets a thing with the iPad. Basically, a sweet spot between a smaller cell phone and a larger laptop (or Macbook, for that matter). Tablets have grown to earn their space; however, their exact role is still ambiguous to many. Except children, probably.
Sustainability
Sustainability is not only about driving Electric vehicles or using renewable energy. It is also about cutting down the waste, reusing and consuming consciously. You can't beat statistics; so let's look at the numbers. UNEP reports that the world produces as much as 50 million tonnes of electronic and electrical waste (e-waste) annually, weighing more than all of the commercial airliners ever made. Only 20% of which is recycled. It gets worse as E-waste production is expected to reach 120 million tonnes per year by 2050 if current trends continue, according to a report from the Platform for Accelerating the Circular Economy (PACE) and UN E-Waste Coalition.
Businesses renew their devices every other year and they do this for cell phones, laptops and tablets. Private users buy a new model even sooner depending on the demographics. The reason is, they're not built to last long. Even if they do, they simply need replacement to stay up-to-date. We can't ignore the power of hype. It can make a stronger case for the average consumer than anything else.
There is hope
Windows Mobile was not a great success. It was discontinued and now is a relic. Microsoft decided to take it back to the lab after several attempts on improvement, and killed Nokia in the meantime. However, two things are certain – mobile phone is the only device that we carry almost everywhere, it is the smallest of all and Windows is still the number one most used OS.
So, just before Windows Mobile was taken off the shelves, HP did something brilliant, iconic, revolutionary. They made the HP Elite X3. 4 GB RAM, 64 GB storage, Qualcomm Snapdragon 820 chipset, decent camera, UHD AMOLED display (by Samsung) and Windows 10 OS tailored for mobile use. This thing could connect to a docking station and become a desktop computer in a few seconds. Literally, a mobile phone and a laptop in one. Elite X3 even had a Lap Dock that would turn into a laptop computer when docked together. Remember this one, we will come back to it. But the idea was short-lived. Windows Mobile took this miracle to the grave.
So, what now? Is it completely dead? Apparently, it isn't.
Learn how we maximize the use of your standard gadgets by staying hardware-agnostic with Workipelago™. We believe that the way we work and consume can make an impact.
Desktop Experience
Samsung DeX – stands for Desktop Experience. This hidden gem is not so hidden any more. The world learns about it more and more from the web, YouTubers and bloggers. Though, considering it has been available since 2017, Samsung hasn't done a brilliant job in promoting this amazing feature. DeX was first introduced on S8 and Tab S4. In a nutshell, DeX turns your Samsung device into a desktop computer. If you connect the device – cell phone or tablet – to an external monitor via its USB-C port, the experience resembles a laptop and acts as a workstation. Basically, it's like working on a Chromebook with Samsung skin. Remember Elite X3's Lap Dock? With NexDock (a 3rd party startup), DeX turns into a laptop when docked together. You can also connect it to Samsung's own smart monitors wirelessly with the most recent updates.
According to some rumors a similar platform is being developed for Android (DeX is only available on Samsung devices). A limited version is even hidden in its device settings that can be revealed with some effort and curiosity.
Conclusion
Mobile phones become more powerful every year. 8 GB RAM and a fuming chipset easily fit inside your palm. Recent achievements in semiconductors allow us to make extremely powerful computers in such a small form factor that can offer more than a super smart digital camera and great gaming experience. Lap Docks and smart external touch monitors can stay valid much longer and last twice as long as their "brainy" counterparts. Thus, we can significantly reduce waste, but keep productivity the same. We can probably even improve it.
Moreover, Office 365 and most productivity applications are available on Chrome, Edge and other browsers nowadays. Microsoft is obviously building its new ecosystem around Microsoft Teams, which has Android and iOS versions. Adaptation of software services and applications to browsers is becoming a standard, too. Add the possibilities offered by virtual desktops, such as Citrix Workspace. Ultimately, most of our work can be done without a Windows computer or a Macbook. You'll actually be surprised how much you can achieve with DeX or similar platforms.
Finally, wouldn't it be more convenient to carry just one device, with all the necessary business and personal data on it? It would make data security and IT support much simpler, and consequently, more productive overall.
The future of the workplace will prioritize energy efficiency and carbon neutrality alongside human satisfaction; therefore, tech advancement will veer towards replacing 3 with 1. At the end of the day, sophisticated does not have to be complicated.